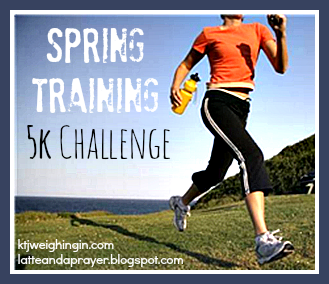 Hey guys! The weather has been beautiful down here and alas, I have no more excuses for not doing Couch to 5K!
I am on Week 2 and ran this afternoon after work. This week involves a warm up, running for 90 second intervals and then walking for 2 minutes, and then of course a cool down. Usually when I run, it is very slow and practically walking but for some reason today, I sped it up a bit. I shouldn't have done this. I had a cramp and had to get to my inhaler by the third round. :( All in all, I did finish after I realized my pace was way to fast and it definitely felt good. I have decided to try to up this program to 5 days a week AT LEAST instead of the recommended 3 days a week. I feel with my asthma that 3 days a week may not be enough. Hopefully I can keep this up.
I also signed myself up for the Fat Boy 5k in New Orleans to give me a goal to meet by then. It is on May 25th and as the virtual 5k is June 1st, it works out perfect! Fingers crossed.